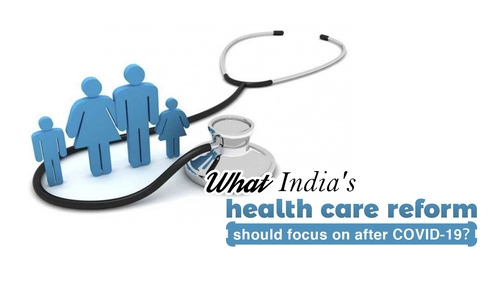 1. Patient affordability continues to play a critical role in medication non-adherence.
It is difficult for patients to afford the cost of their prescription medicine.
This percentage on the higher side for those taking more drugs as a monthly basis.
There is definitely financial crisis due to COVID19 pandemic, Government OR other private sector organisations should come up with easy offering, digital access with such patient Affordability & Access programs which may need Health Policy Changes, But this will eventually reduce patient fears and easy accessibility to Healthcare. It's very important to understand the Patient Perspectives on Current and Future Access Challenges to Healthcare.
2. The pandemic has a negative impact patient's life overall, It was a never a seamless process to access various healthcare service, now due to this pandemic it's almost impossible for patient's in terms of economy and access. However the rapid adoption of digital solutions could be the way forward for smooth access. Needless to mention COVID19 has spurred the quick patient adoption of digital tools, including search for hospitals, doctors, diagnostic center, finding online review, uploading forms on mobile devices and digital connection with home health services and more.
The future is digital health, We need easy to use tools for patients which solves a real problem. Maybe COVID19 will be responsible for Simplifying the Path to Better Patient Outcomes.
3. Patient trust lies on transparency. If we need to build the trust we need to build the transparency.
Patient Experience will play key role in the future of Healthcare. When it comes to equipping specialty patients with an insights about their patient experience and journey, their is no such great result at all. This is disappointing, while several companies tried to solve some piece of the puzzle. Not sure if any one have offered the full connectivity which is required to give patients easy access to their healthcare journey information in one place.
Whether it's hospital search, doctor appointment, surgery cost comparison, reviews, medicine booking updates, appointment reminders, second opinion, cost effective substitutes hospitals, digital health records, patients should never feel like they're in the dark when it comes to knowing what step they need to take next to remain on specific treatment or surgery. These notifications and updates can be provided to patients as per their requirement basis, emergency or routine solution. This information and insight for a treatment will keep them on the track and provide full confidence. Because they will be able to make decision based on their financial capacity and opt the best healthcare solution for them.
4. It really make sense to build a simple step-by-step how-to videos and tutorials which can increase adoption to digital healthcare. We also need to provide (and coordinate) information channel preferences for patients and providers while guiding them into tech. Way to find cost effective service can create a lot of value. Remember always that we need to ensure no patients are left behind.
We need to build the trust, As Healthcare IT companies, We are here to serve the patient and ensure they have the support they need to adopt to an increasingly virtual world.
Many Healthtech companies like practo, lybrate, 1mg, portea medical, docprime, netmeds are already providing healthcare related solution being it doctor appointment booking, Home Health Services, Medical Equipment, medicine on demand and more, while
watchdoq healthcare
is in process of making effective AI based tools to fill the knowledge gap, provide patient an insight or road map, and record the patient experience and journey. It's high time for patients and caregivers to steps up and joins in the digital world for any healthcare assistance. As we've learned from Pandemic, this knowledge transition to digital health will require the continued adaptation to social and economic pressures caused by COVID19, the adoption of new digital solutions, the move to digital healthcare access, and a greater attention on transparency in the healthcare sector.
What Patient Wants:
patient wants — easy access, flexibility and transparency
patient wants — most convenient service for them
patient wants — service in desktop, mobile, in-person